New Crystal Orthopaedic Clinic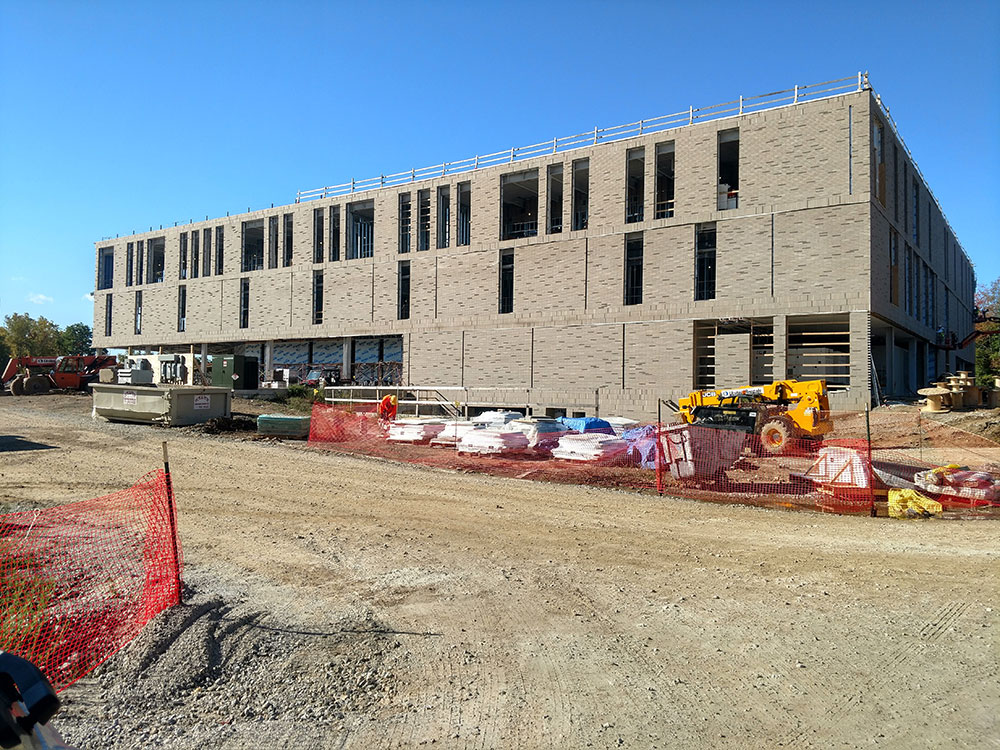 Fairlawn, Ohio – Coates Construction is performing masonry work at the new Crystal Orthopaedic Clinic in Fairlawn, Ohio as a subcontractor to Turner Construction. The new 3-story building includes 150,000 SF and an accessible open courtyard at the 3rd level.
The $1.6 Million masonry work consists of using a blend of Interstate smooth and rough brick and numerous special shapes to accommodate the unique design, especially at the angled walls at the front elevation. A second brick, Belden Black Velour, is used as an accent throughout the first level. The masonry work includes repeating soldier courses, some 3 high, unique flashing details and specially tooled joints.